Tips On Starting A Custom T-Shirt Printing Business In 2021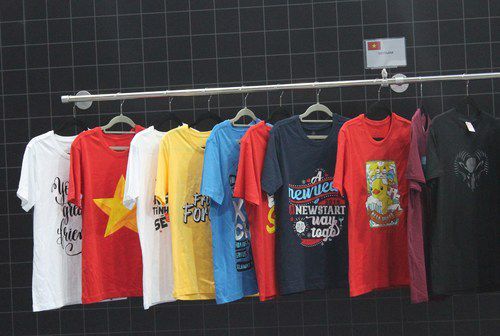 These days, people need something cool, trendy and stylish when it comes to choosing the t-shirt. This is the reason that custom t-shirt printing is the fastest growing trend. No doubt, starting your own custom t-shirt business can be an amazing choice, but you can't just start investing in a new business without having a strategy. So, we bring to you a set of tips from the experts to help launch your business in 2021.
Have a business plan
Just like any other business, starting custom t-shirt printing service also needs enough research, understanding, and above all a well-laid business plan. As an entrepreneur, you need to think about all the parts of the business. The business plan should have everything like designing visual identities like logo, website or app design, how to fill shipping orders, etc. You must also understand the printing method you want to choose, the marketing ideas to adopt as well as the number of staff members required.
Know your market
While it can be also covered in the above-mentioned point, we still though to share something about it individually. Before launching your business, understand that people of different age groups have different demands and styles. You should identify the target audience that you want to cater to. This will allow you to print the specific types of designs on the t-shirts. So, have a clear understanding of whether you want to target teenagers, adults or kids or all of them.
Choose a printing method
One of the most important things about starting your custom t-shirt printing business is to choose the right printing method. While there is a range of options to choose from, Direct to Garment (DTG) printing is the best one. The DTG printer are the most advanced ones that work with DTG inks and are often accompanied with DTG pretreatment machines. It is very important to learn everything about the DTG printing technology to lead the way.
Build a website
We are living on the highly advanced era of the human history, there is no way you can survive in any industry without having a web presence. So, create a custom website where you can demonstrate the designs that the end buyers can choose to place the order. Using online payment facility can be also an additional benefit for the online shoppers who don't want to indulge in cash payments.
Set up a delivery system
Just imagine if an order is placed, how will the product be delivered to the customer? For this, you must have an appropriate delivery system through which you can deliver the products to the end buyers. You can choose from the different types of options available for delivery services or simply ask your team members to deliver themselves, which can be only possible if you are offering custom t-shirt printing services in a particular region.
So, go ahead and start your own successful custom t-shirt printing business with a strategy to survive in the market.